Augur Weekly - Movers and Shakers from Dem Debate IV
A Look at the Week in Political Betting, Augur News, and More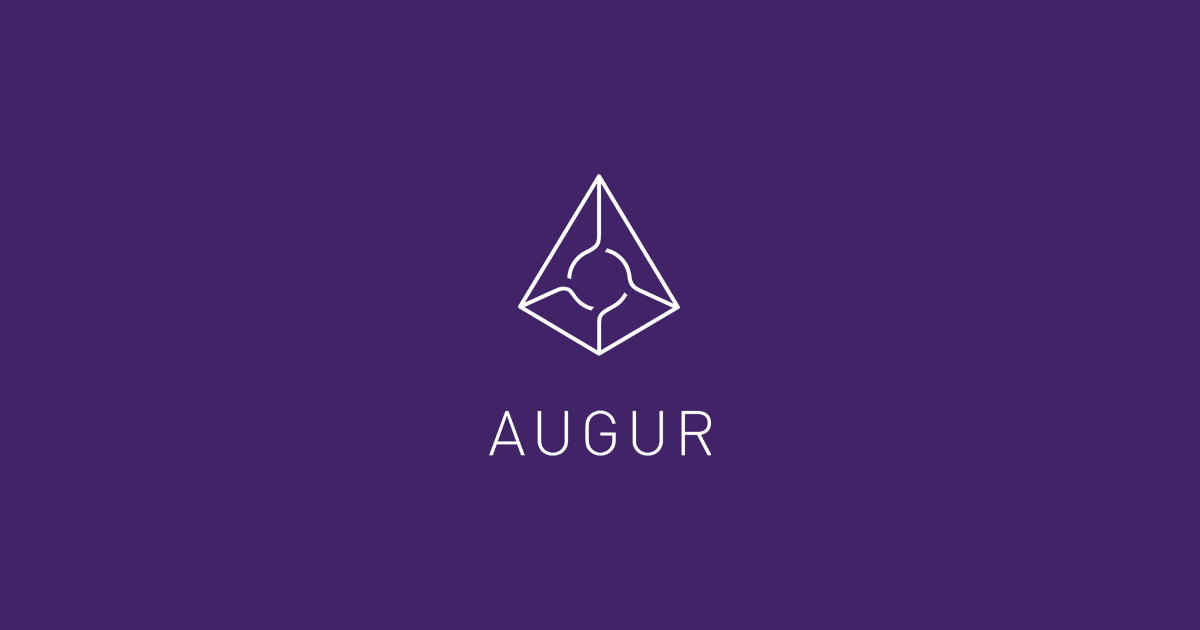 ---
Election Betting Roundup
Since separating herself from the pack in mid-August, Elizabeth Warren has enjoyed an unfettered perch atop the Democratic Nominee betting odds leaderboard. After late September, shares in a Warren nomination have hovered around even-odds, currently sitting at .48/share.
Once considered to be her chief rival for the designation, Joe Biden has struggled amid controversy over his son's foreign business dealings. While he still holds on to the second-best betting odds among Democratic hopefuls, his precipitous fall continued this week. As Dem Debate IV passes, legitimate challengers to the Warren-Biden duopoly have begun to take shape.

The two names which fit this bill are Bernie Sanders and Pete Buttigieg. Senator Sanders was amongst the week's biggest movers, recovering from a heart attack that landed him in the hospital (and a corresponding dip in his odds for the nomination) weeks ago, to participate in the debate. The positive move in his odds, however, came from the endorsements he received from popular congresswomen Alexandria Ocasio-Cortez and Ilhan Omar; nearly doubling his odds from the .07/share he sported post-heart attack, to a high of .13/share on Wednesday (before settling back to .12).

In spite of Bernie's strong move, the debate stage was kindest to Pete Buttigieg. The South Bend Mayor moved from .08/share on Monday to his current mark of .14/share, claiming the third-best odds in the process. Buttigieg's Presidential odds also made a firm move upwards.
Meanwhile, odds for the 2020 Presidential election nearly became even on Sunday, with Warren pulling within .04 of incumbent Donald Trump (.35 vs .39). However, Trump's odds opened up some serious distance vs Warren as the week progressed, with Trump's current .41/share outpacing her by .11.

As a reminder, come Q1 2020, Augur will be the no-brainer platform for political betting with no limits, unbeatable odds, the lowest fees, and the tightest spreads.
Sign up below to have Augur Weekly delivered directly to your inbox.
---
Joey Krug — An Overview of the Decentralized Oracle Space Throughout Time
---
Augur Metrics
All-Time Finalized Markets: 2,461
Pre-Finalization Open Interest: $186,807.63 (1,080 ETH)
CASH Contract: $566,764.73 USD (3,266 ETH)
ETH Price: $173.52
---
Around the Ecosystem
---
Links
Augur v2: A Tour of the Prediction Protocol's First Major Upgrade
The Ultimate Guide to Decentralized Prediction Markets
Announcing the Augur v1 Cutoff
---
The Forecast Foundation has no role in the operation of markets, trades or actions created or performed on the Augur protocol, nor does it have the ability to censor, restrict, control, modify, change, revoke, terminate or make any changes to markets created on the Augur protocol. The Forecast Foundation has no more control over the Augur protocol than anyone else using Ethereum.
Thus, we do not seek to advise others on how to use the protocol. We encourage those in the community that are well educated on Augur to pay it forward and share their ideas for best practices, tips, fixes, etc with the larger community via Twitter, Discord, Reddit, Github, and other community channels. For more information regarding the role of the Forecast Foundation, check out the FAQ.
---
Cheers,
The Forecast Foundation OU