Augur Weekly - Warren's Presidential Odds Continue to Slide
A Look at the Week in Political Betting, Augur News, and More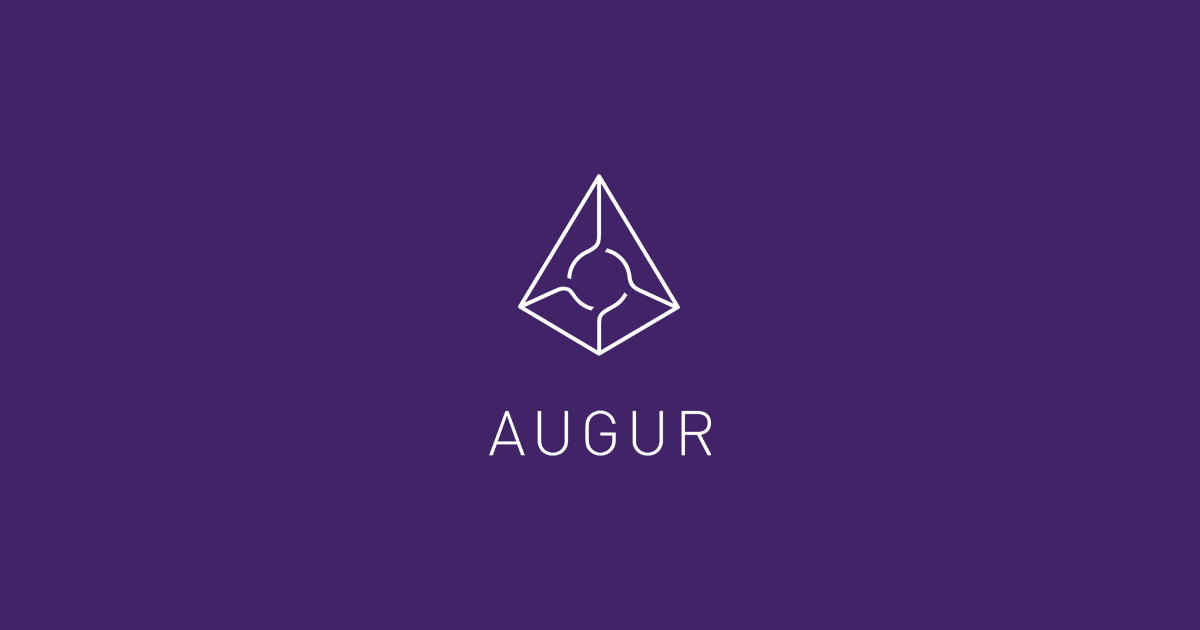 ---
Election Betting Roundup
Elizabeth Warren, the current favorite for the 2020 Democratic Nomination, has seen her presidential odds continue along a downward trend, falling this week from $0.28 to $0.22/share, after reaching as high as $0.36 earlier this month. Once neck-and-neck with President Trump, she has seen the gap between them widen to its current mark of $0.19. As recently as October 13th, Warren's odds had been within $0.04 of DJT's; whose own have remained steadily in the low $0.40s. What's more, no Democratic hopeful has made up the slack of the falling confidence in Warren; with other prominent candidates such as Buttigieg, Biden, and Sanders only making smaller moves upwards.
Silver's Long on an Underdog
Nate Silver of 538 seems to believe that there's some positive EV in long-shot Democratic nominee Kamala Harris after having been bid down so low. Harris was the odds-on favorite for the nomination as recently as July 2019, trading at $0.33/share, but has become an afterthought in the minds of the betting public, cascading down to her current mark in the low single-digits.
Maybe Nate doesn't expect Harris to win, but he inherently highlights an important point: one can expect a good deal of volatility in these markets at this juncture. The reason her current odds seem "nuts" might be because he's anchored to the figures he observed while she had early-on captured the public's sentiment and established herself as a mainstay in the race. At this point in the race, with little solid footing to stand on, candidates of a non-incumbent party are prone to violent odds movement at the whims of sentiment, leaving plenty of room for the savvy bettor to profit.
As a reminder, come Q1 2020, Augur will be the only platform for political betting with no limits, the lowest fees, and unbeatable odds.
To receive updates on Augur including this newsletter, sign up below:
Further Reading:
---
Augur Metrics
All-Time Finalized Markets: 2,492
Pre-Finalization Open Interest: $220,130.36 (1,219 ETH)
CASH Contract: $619,933.42 USD (3,418 ETH)
---
Hot Augur Markets
Provided by: Augur Digest
Will Elizabeth Warren be polling over Bernie Sanders by the end of November?
27 ETH | $4,911 | Dec 1, 2019
2019 NFL Week 9: Will the New England Patriots defeat the Baltimore Ravens?
6 ETH | $1,028 | Nov 5, 2019
Will The UK Leave The European Union Before November 1st 2019?
93 ETH| $16,906 | Nov 3, 2019
---
Around the Ecosystem
---
More on Augur
Augur v2: A Tour of the Prediction Protocol's First Major Upgrade
The Ultimate Guide to Decentralized Prediction Markets
Announcing the Augur v1 Cutoff
---
The Forecast Foundation has no role in the operation of markets, trades or actions created or performed on the Augur protocol, nor does it have the ability to censor, restrict, control, modify, change, revoke, terminate or make any changes to markets created on the Augur protocol. The Forecast Foundation has no more control over the Augur protocol than anyone else using Ethereum.
Thus, we do not seek to advise others on how to use the protocol. We encourage those in the community that are well educated on Augur to pay it forward and share their ideas for best practices, tips, fixes, etc with the larger community via Twitter, Discord, Reddit, Github, and other community channels. For more information regarding the role of the Forecast Foundation, check out the FAQ.
---
Cheers,
The Forecast Foundation OU